Belden was founded in 1902 in Chicago boasting Thomas Edison as one of it's first customers. Tod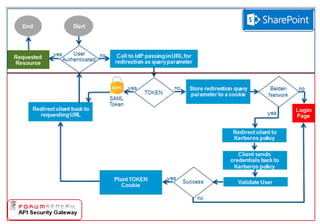 ay, Belden is a $2B company of 10,000+ employees with operations in North and South America, Europe, Middle East, Africa and Asia Pacific. Belden's key solution areas involve transmitting and Securing Data, Sound, and Video in complex Enterprise and Media Networks.
Belden grows through organic sales growth and from company acquisitions and each company brings a unique network configuration and different identity management infrastructures. After evaluating over 10 other industry vendor IAM products, Belden selected Forum Sentry as its IAM and SSO solution because Forum Sentry was able to successfully solve all of the complex SSO integration scenarios and provide a single security model and SSO authentication across all applications including internal applications such as Tableau and SharePoint, mobile applications, and cloud applications such as Salesforce.com.
Belden's challenging use cases demonstrate the unique ability of Forum Sentry to provide the most comprehensive set of built-in identity capabilities available anywhere on the market.
In this case study you will learn how Belden uses Forum Sentry to:
Securely enable SSO to internal and external applications, including Salesforce, Tableau, and SharePoint..
Provide a Single Security Model for core business applications
Reduce or eliminate manually coded solutions while being deployed with minimal
network disruption and managed by a small team